Goodboy Inc. In The House Of The Dancing Stairs - Cassette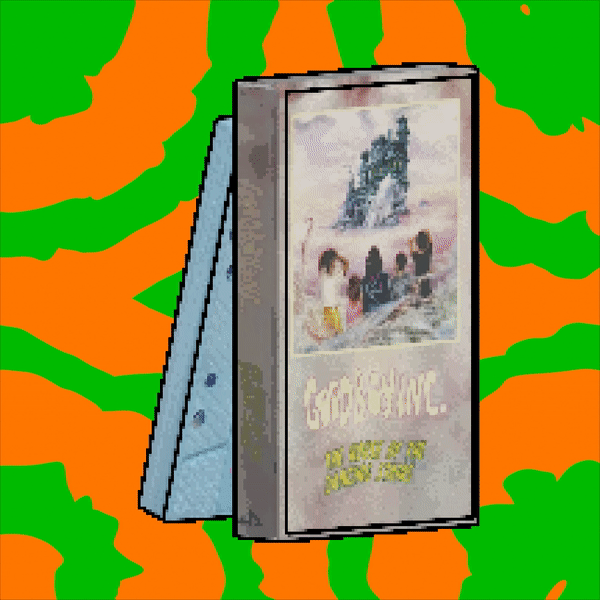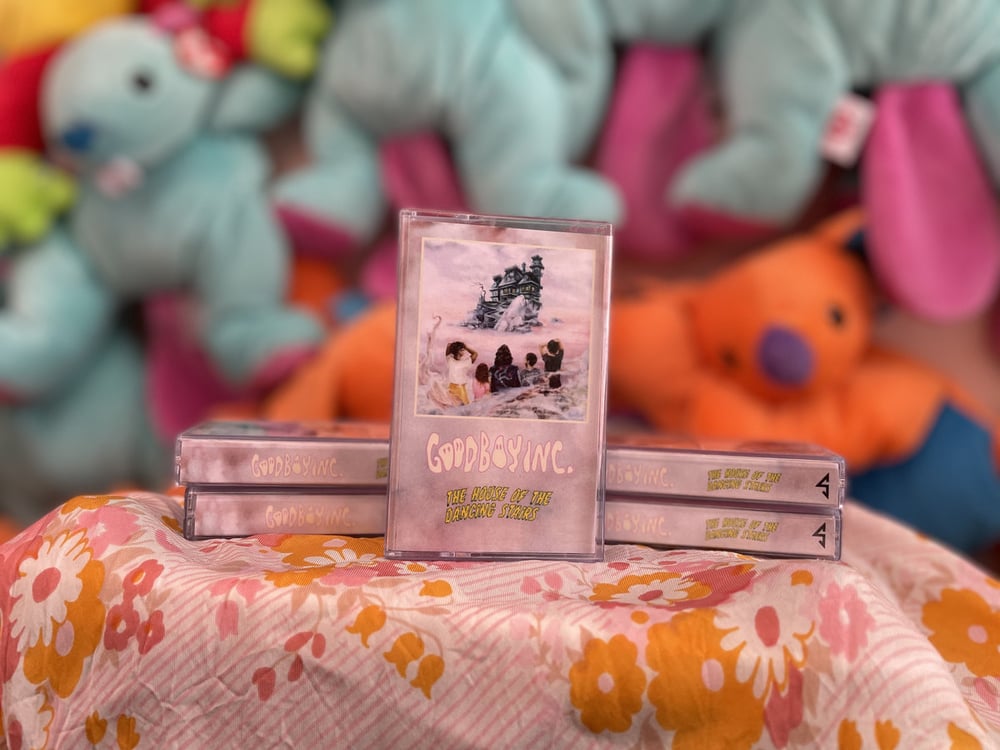 How bout a trippy concept album told from the perspective of Scooby Doo... buy this tape and learn why people are the real monsters.
With a great pleasure we present to you "The House Of The Dancing Stairs"
The first record ever by @goodboyinc.wav done during the peak of the pandemic, on the legendary @sonicranch we got together to solve the mysteries from within.👻🦇 This record is the beginning of an an incredible adventure that we are more than stoked to keep sharing with you. Done with all of our hearts. Done for the kids! Done to spread the love on a world that lately seems so overwhelming. Done so you that are gonna listen to it, takes a brake, jump in your mystery machine, ride with your friends and chase ghosts trough the city! 👻.
Listen to the album here:
https://goodboyinc.bandcamp.com/album/goodboy-inc-in-the-house-of-the-dancing-stairs
Produced, Recorded, and Mixed By:
Enrique Tena Padilla & Will Kubley
At Sonic Ranch Tornillo TX April and May of 2020
Track 1 Mixed by Jerry Ordonez & Enrique Tena Padilla
Mastered For Digital and Vinyl By: Mr. Marco Antonio Ramirez
At Britannia Road Studios
Cover Art By Karen Reyes Villareal
Logo By Maria Jose Baez
Songs by Enrique Tena Padilla (With a little help from my friends, Kat Guerra, Lovelle Femme and Will Kubley on the English)
Except for Track 08 By "Goodboy INC."
Words in Shipwreck by: Enrique Tena Padilla and Blair Dewane
Goodboy INC. are:
Enrique Tena Padilla
Vocals, Guitar, Mellotron,Prophet 6, Juno 60, Pedals
Lovelle Femme
Vocals, Guitar, Chipi Chipis
Will Kubley
Bass, Marimba, Mellotron, Prophet 6, Juno 60, Guitar, Piano, B3
Caleb Michel "El Galactico"
Drums, Bongos, Congas, Güiro, Bells and any other imaginable percussive Instrument.
Saul Milan "Mr. Coconut"
Trombone, Horn Arrangements, Mellotron, Accordion
Special mention to Jesse Quebbeman Live Drums and BGVs at Track 08
Thanks to everyone who participated in the band for the couple of years we've been around. Tyler Nolan, Kat Guerra, John Leland, Drew Erickson, Liza B, Adam Rasmussen ,Charly Molina "El Primo". To Agustin Tena, Rocio Padilla y Luis Ernesto Tena PadillaTo Tony Rancich and everyone in the Ranch Family, Marco Ramirez, Jerry Raquel y Monserrat Ordoñez, Mario Ramirez, Felipe, Ramiro, Victor, Ninja, Birdie,Concha, Cecy and Hilda. John Dwyer, Heidi Alexander,Matt Jones, Jeff and Joce Soubiran. Wand, The Preservation Hall, Cons Rountree, Rod y Fer Barriga, Audrey Del Piccolo, Marco Carrion, Maria Ramirez Echavarria, Maria Jose Baez, Manuel Calderon, Chris Lynch, Clara Moutone, Destefano Deluise, Stephi Duckula, Guy Blakeslee, Alexandra y Ana Velazco, Benny Coppel, Sean Corbett and Sheldon Abba from Sometimes, Los Chuchitos, Los Rey Pila, Rich and our friends that share this constant adventure with us. Dead by Audio, API, Roland, and Mellotron Special Thanks to Joe Ruby and Ken Spears for creating the best cartoon of all times. And to Velma, Daphne, Fredy, Shaggy and the best boy of them all, Scooby. Thanks to all the good dogs in the planet.
USA Shipping: $5 Flat shipping for any amount of items in the US!
International shipping outside the USA: Below are the international shipping costs. One cassette tape is $18. Unfortunately big cartels shipping calculator sucks for international orders so if you purchase more than 4 items, you will only be billed the first $27-$30 shipping cost at checkout and you will have to pay the extra shipping afterwards. We will email you and request the additional payment through PayPal before shipping. Really sorry about this complexity, BigCartels shipping calculator is terrible. If you have any questions just email us at [email protected]
Most International Markets:
1 cassette tape: $18 USD (up to 8oz)
1-4 8-tracks: $27 USD (from 8oz to 2 lbs)
5-6 8-tracks: $42 USD (from 2 pounds to 3 lbs)
7-8 8-tracks: $ 56 USD (from 3 to 4 lbs)
Australia Shipping Costs:
1-4 8-tracks: $30 USD (from 8oz to 2 lbs)
5-6 8-tracks: $49 USD (from 2 pounds to 3 lbs)
7-8 8-tracks: $ 66 USD (from 3 to 4 lbs)