Freakout Mixtape Vol. 1 - Cassette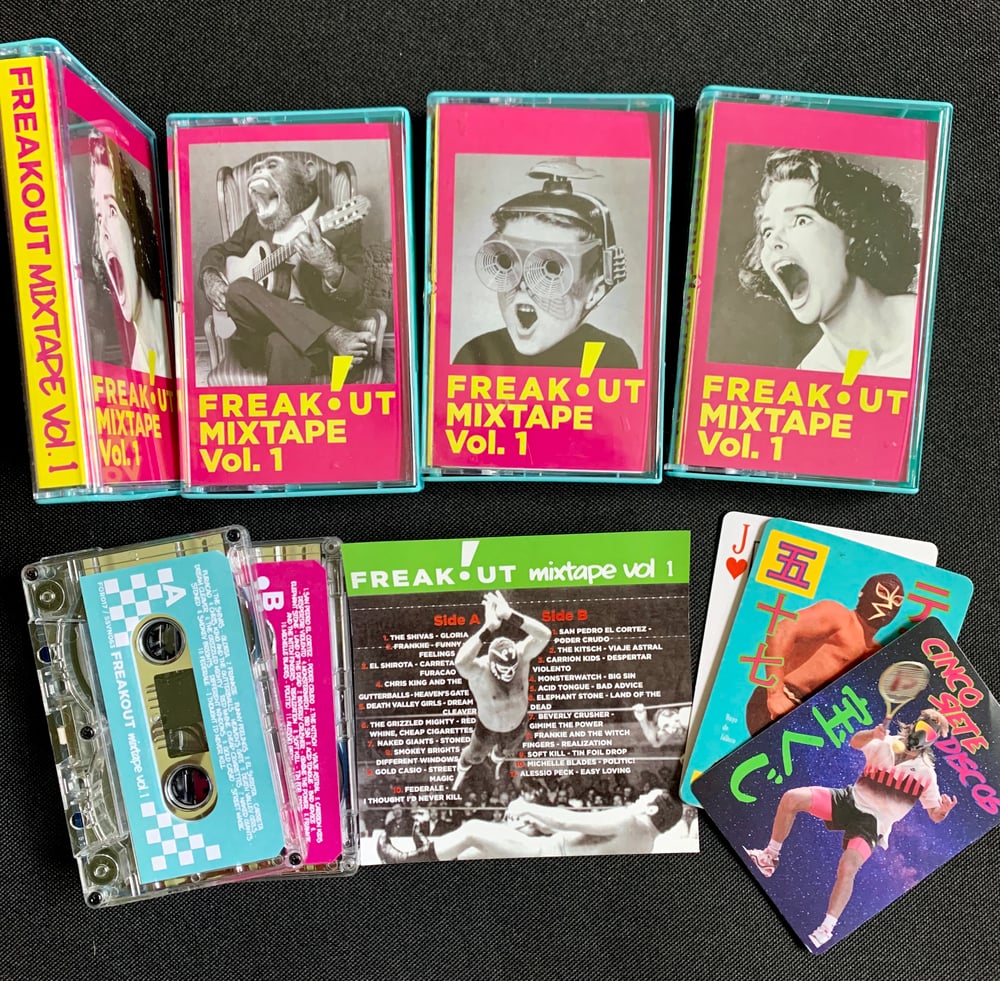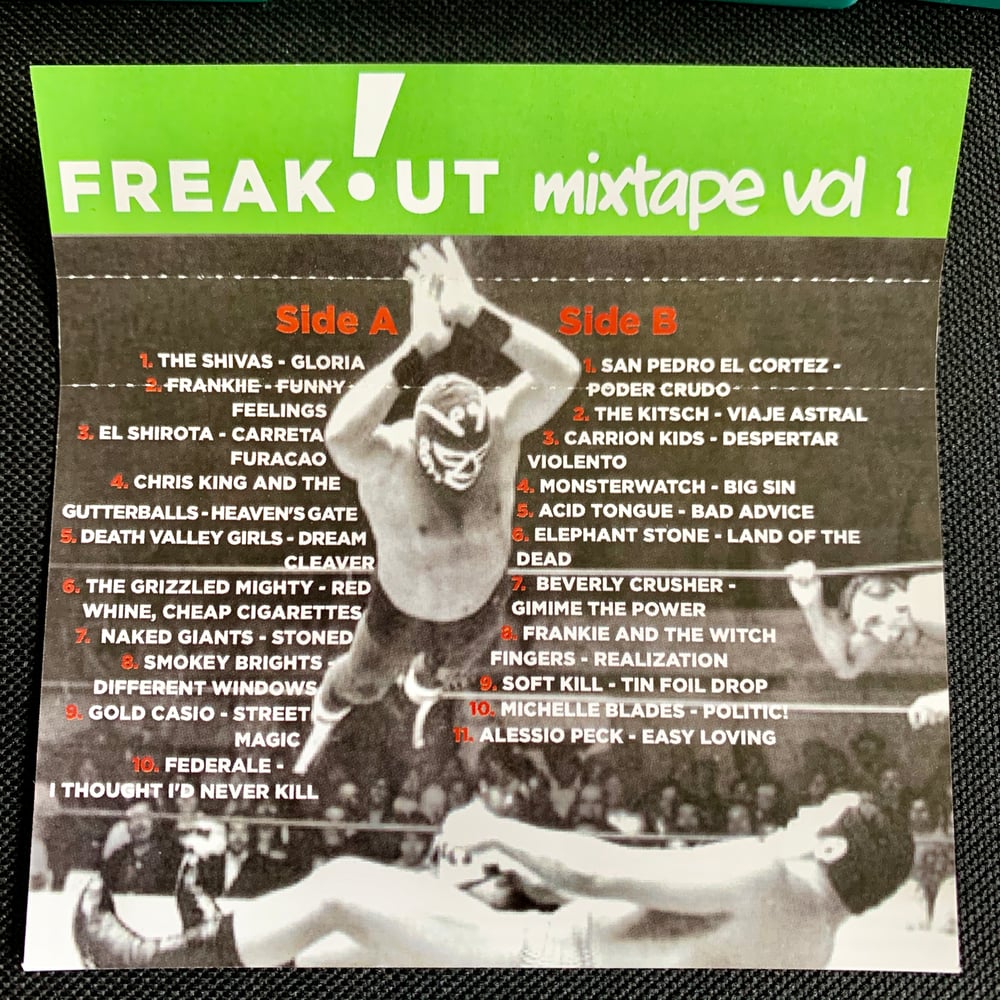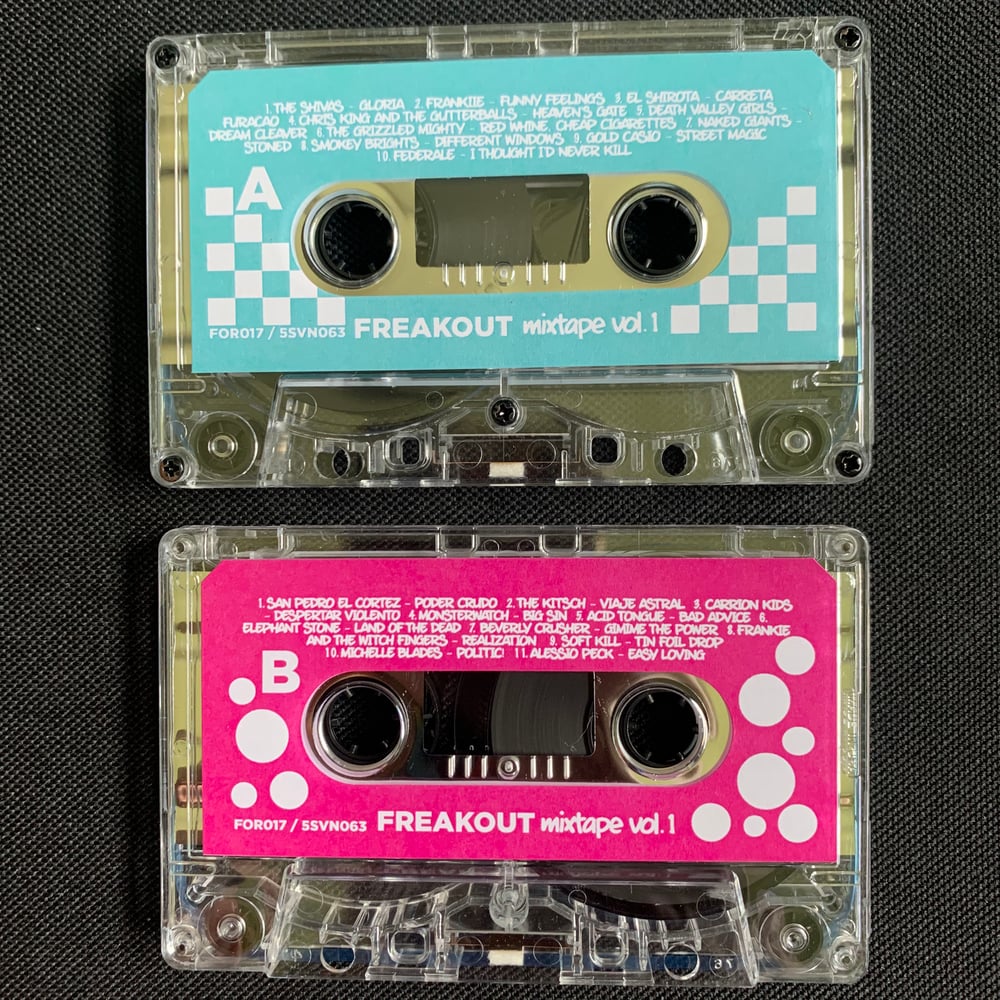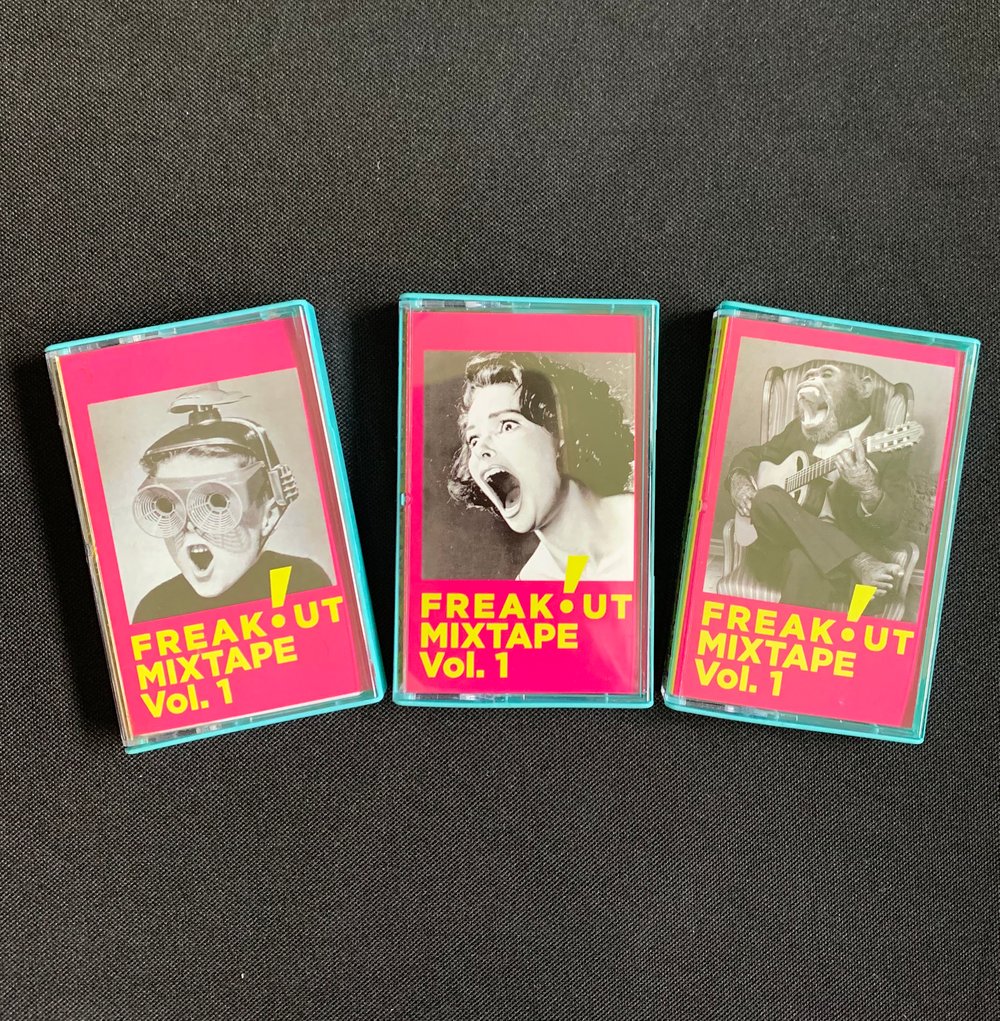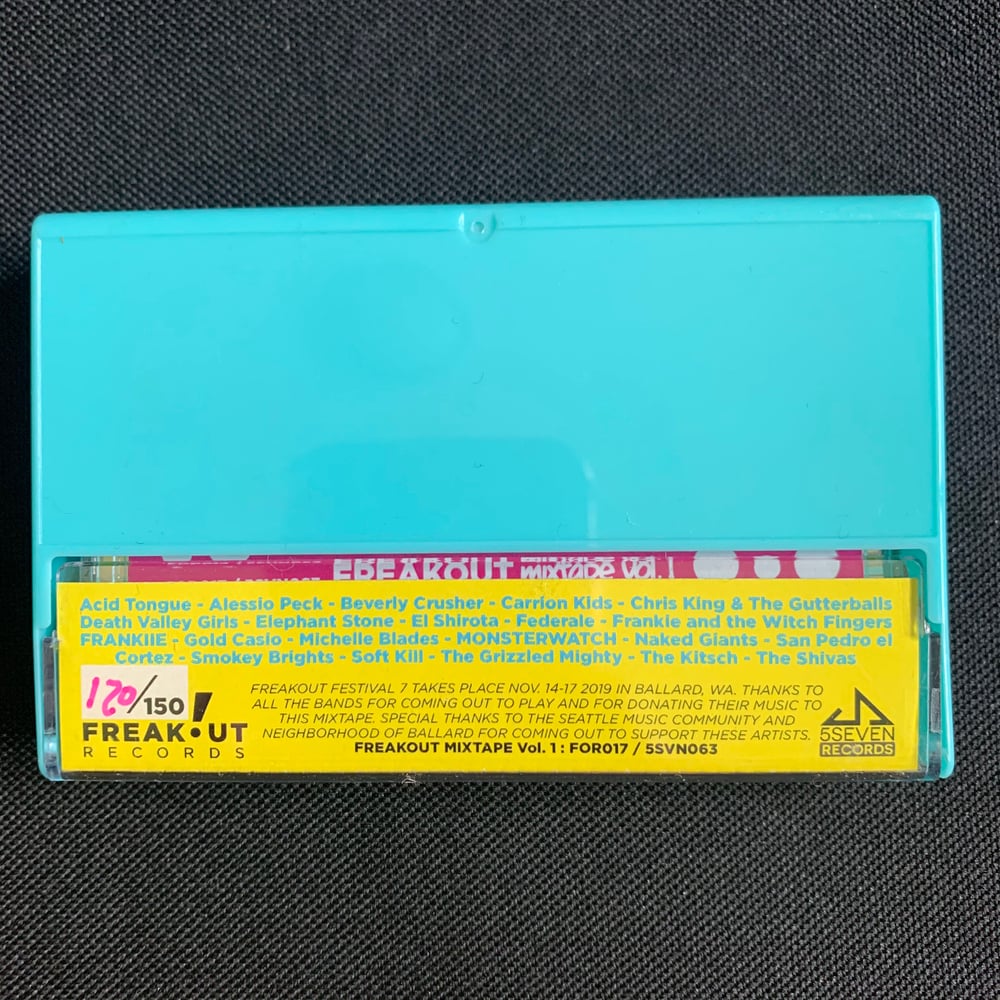 Update: Sold Out
21 badass bands, 21 killer songs, and 80+ minutes of pure fun. We are finally putting up for sale the few extra copies of the Freakout Mixtape Vol 1 that was previously only available for sale at the Freakout Fest in Seattle Nov 2019.
Huge shoutout to the Freakout Fest organizers and these incredible bands that are on this mixtape. Buy this is you want to discover some great music. We spent weeks curating this beauty, we are sure you are going to love these tunes. Listen to the mixtape on Spotify below.
Bands included: The Shivas, Death Valley Girls, Frankie and the Witch Fingers, Michelle Blades, FRANKIIE, El Shirota, Chris King and the Gutterballs, The Grizzled Mighty, Naked Giants, Smokey Brights, Gold Casio, Federale, San Pedro el Cortez, The Kitsch, Carrion Kids, Acid Tongue, Monsterwatch, Elephant Stone, Beverly Crusher, Alessio Peck, Soft Kill.
Only 150 hand numbered copies exist in three different covers (50-50-50 each).
Each purchase will include one custom 5Seven playing card that will be used to raffle off special prizes in the future (test pressings, free vinyl, 8-tracks...etc)
https://open.spotify.com/playlist/3c3izmHal9A6dIvj14qDsl?si=XJQn3GVETpKBLJyyTqD8iA
https://www.discogs.com/Various-Freakout-Mixtape-Vol-1/release/15314816