FOLX Benefit Tape Comp w/ Oh Sees, Shannon & The Clams..etc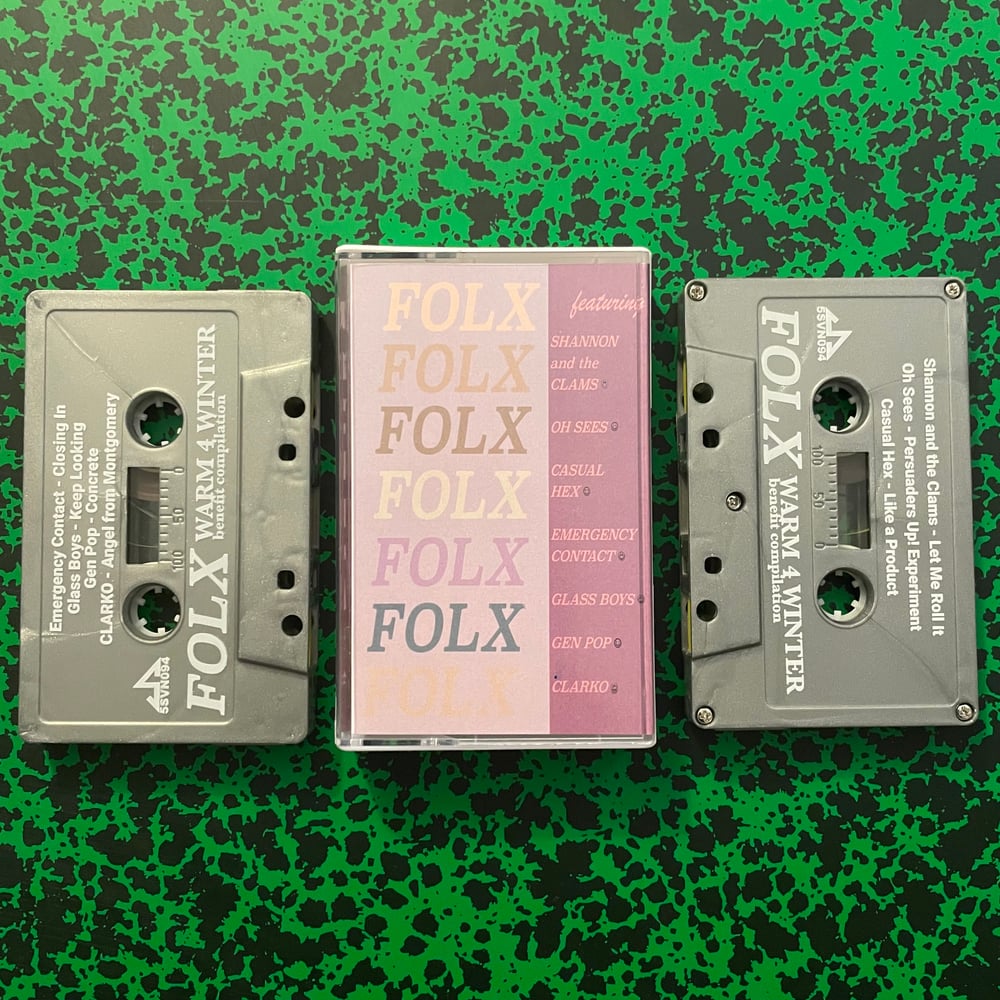 We are excited to announce the FOLX Warm 4 Winter Benefit Compilation. This comp includes songs by Oh Sees, Shannon & The Clams, Casual Hex, Emergency Contact, Glass Boys, Gen Pop, Gauzey, Clarko, & MOREGAIN. 100% of the sales price goes to FOLX, support a great cause and buy this tape!
Only 120 hand numbered copies made
https://folx4folx.bandcamp.com/album/warm-4-winter-benefit-compilation
FOLX is a Seattle, Wa based mutual aide group providing clothing, food, and medical care directly to people living without shelter through the annual pop up event Warm for Winter. All proceeds from this compilation go to funding Warm for Winter.
USA Shipping: $5 Flat shipping for any amount of items in the US!
International shipping outside the USA: Below are the international shipping costs. One cassette tape is $18. Unfortunately big cartels shipping calculator sucks for international orders so if you purchase more than 4 items, you will only be billed the first $27-$30 shipping cost at checkout and you will have to pay the extra shipping afterwards. We will email you and request the additional payment through PayPal before shipping. Really sorry about this complexity, BigCartels shipping calculator is terrible. If you have any questions just email us at [email protected]
Most International Markets:
1 cassette tape: $18 USD (up to 8oz)
1-4 8-tracks: $27 USD (from 8oz to 2 lbs)
5-6 8-tracks: $42 USD (from 2 pounds to 3 lbs)
7-8 8-tracks: $ 56 USD (from 3 to 4 lbs)
Australia Shipping Costs:
1-4 8-tracks: $30 USD (from 8oz to 2 lbs)
5-6 8-tracks: $49 USD (from 2 pounds to 3 lbs)
7-8 8-tracks: $ 66 USD (from 3 to 4 lbs)