8-bit Poly - 12" Yellow Vinyl by 8-Bit Escapades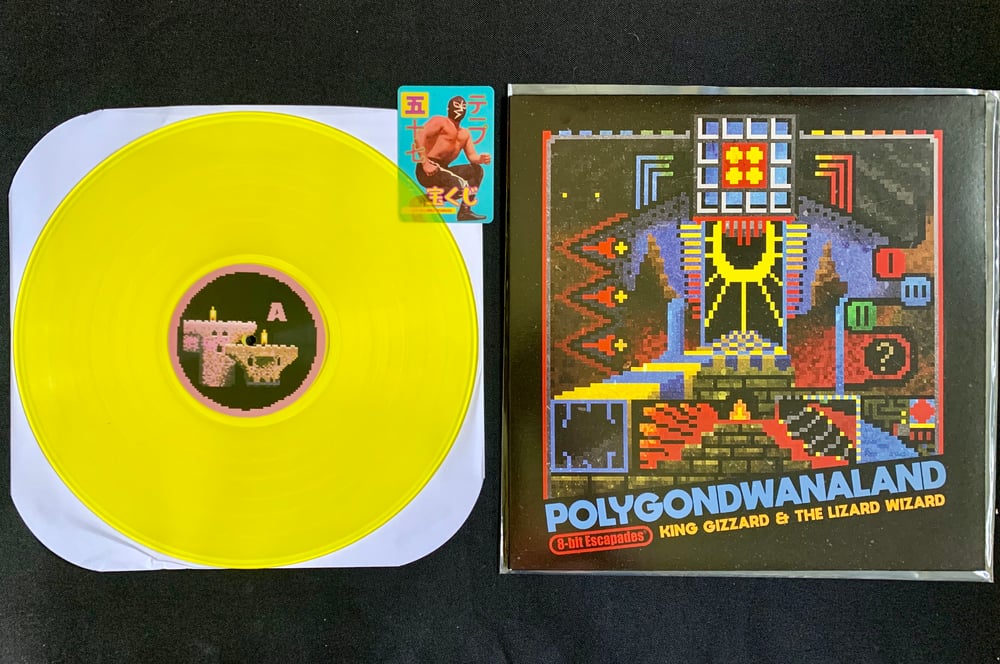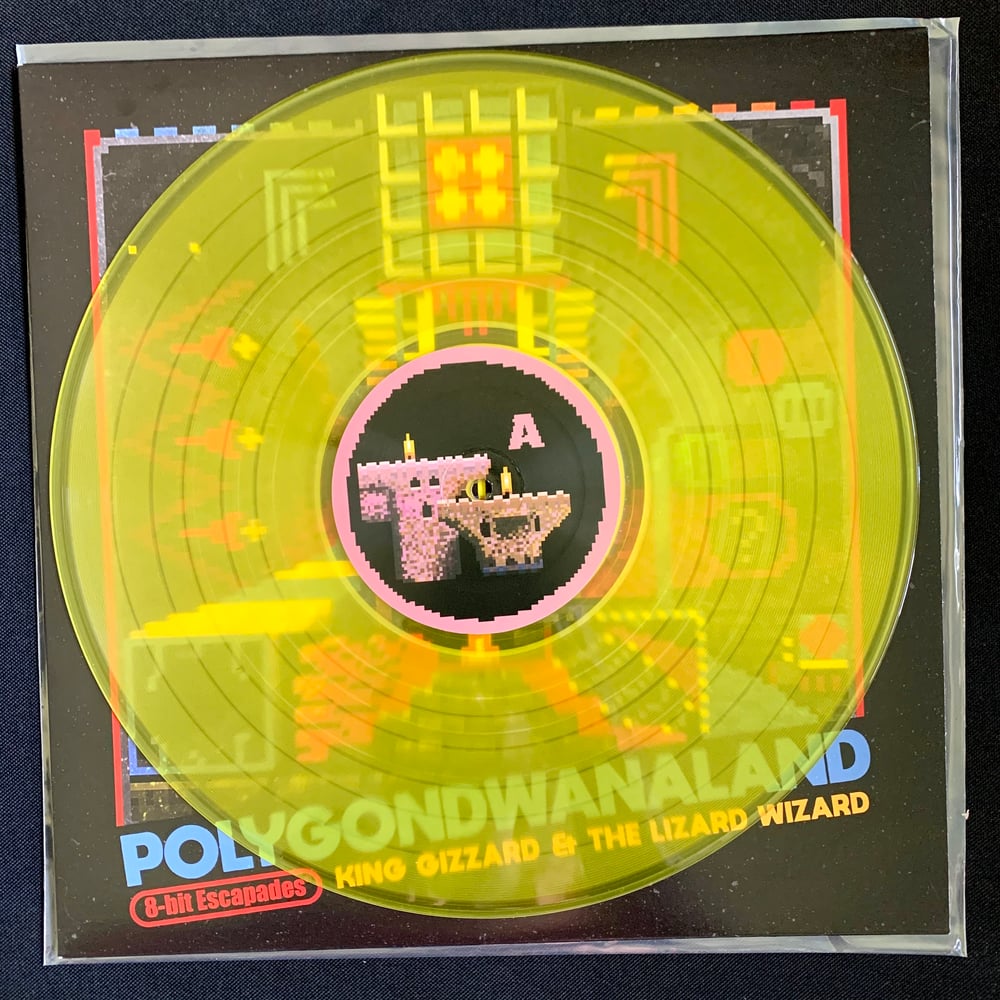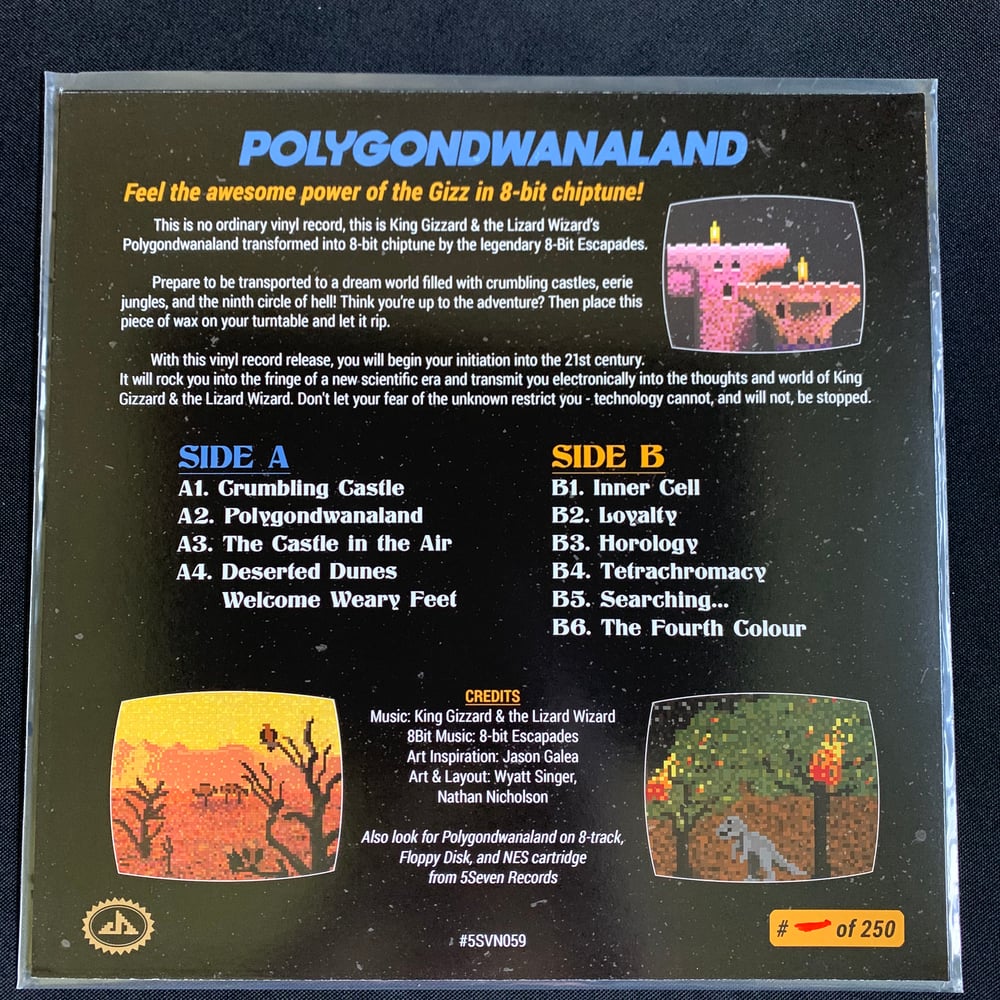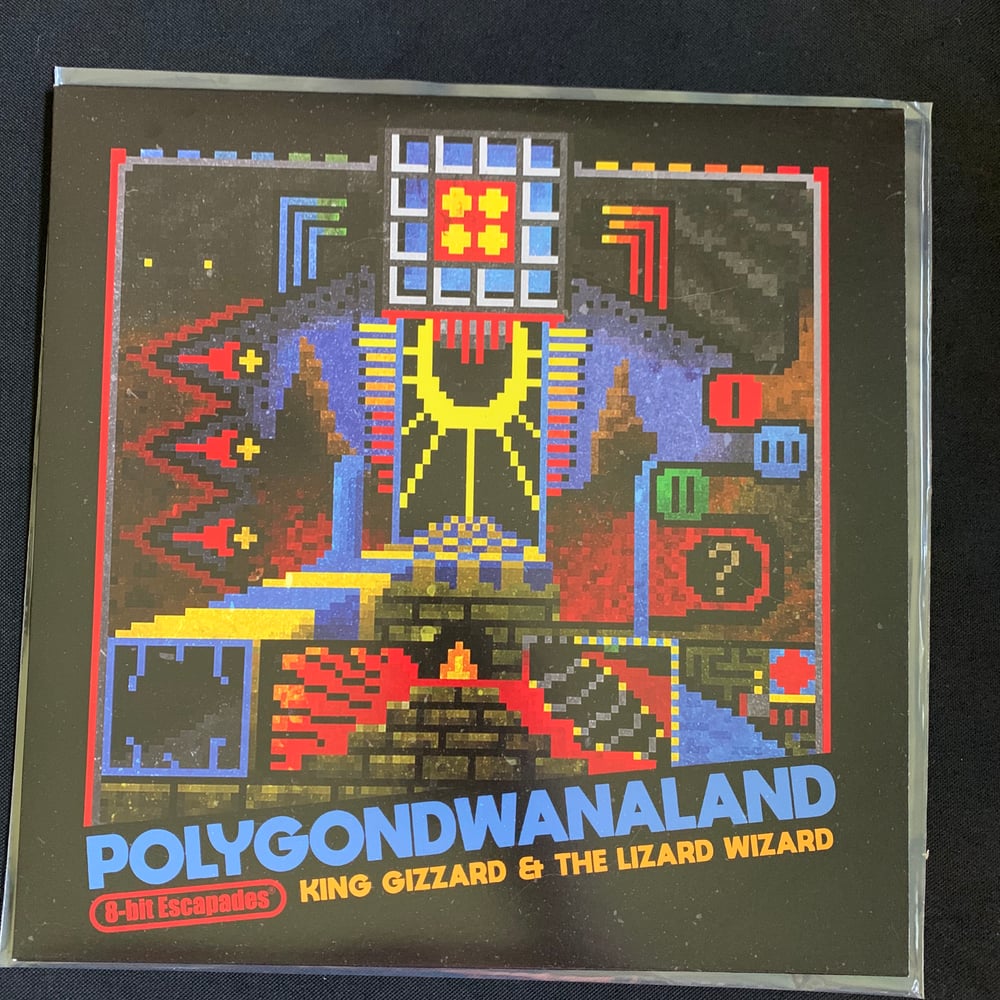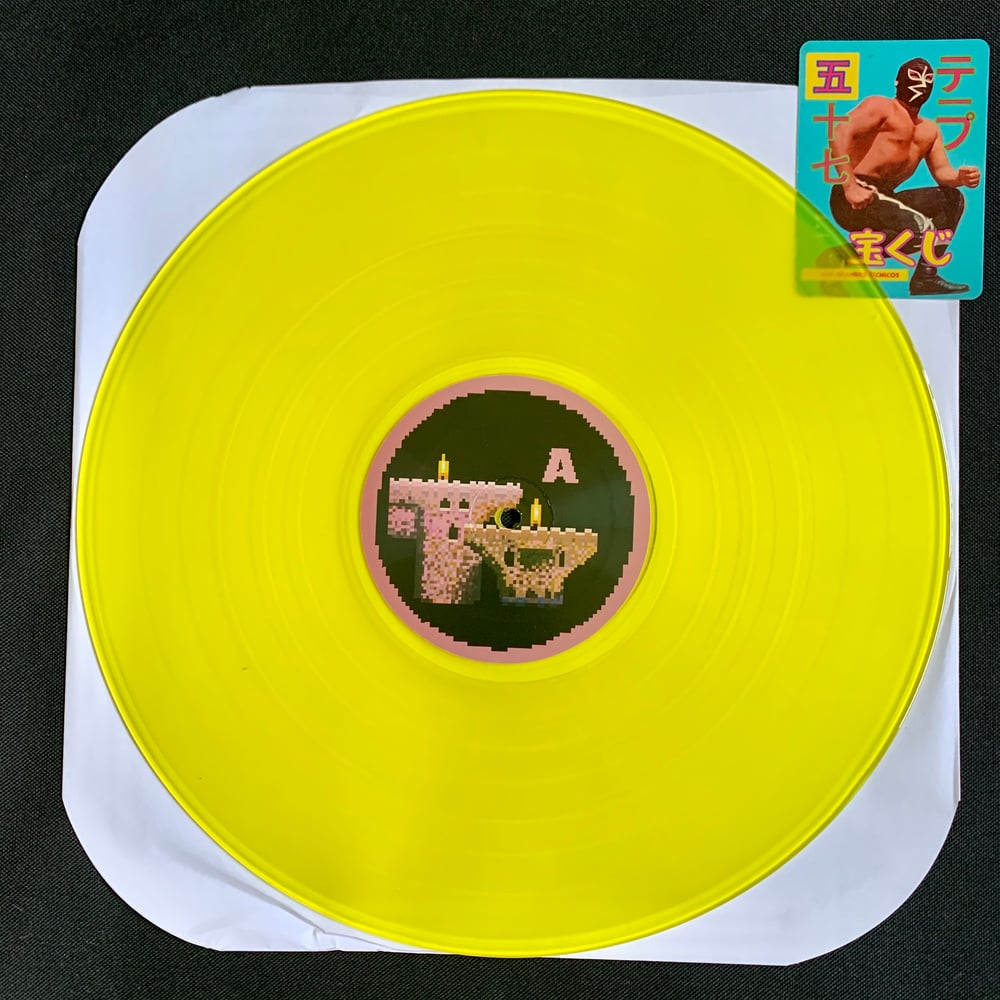 UPDATE : sold out!
((Orders outside the USA please read shipping costs below))
In November 2017, King Gizzard and the Lizard Wizard released an album titled Polygondwanaland. They released this album for free. As in FREE free. Anyone can own it. So the man the legend, 8-bit Escapades decided to release his own version with a new spin on it: an 8-bit chiptune version. We then put it on 12" yellow colored vinyl with custom 8-bit artwork.
Each purchase will include one custom 5Seven playing card that will be used to raffle off special prizes in the future (test pressings, free vinyl, 8-tracks...etc)
NOTE SHIPPING COSTS FOR INTERNATIONAL (NON USA) ORDERS:
International shipping* is $25 USD for up to 2 items, adding a third item the shipping jumps to $40, adding a fourth item the shipping jumps to $57. Unfortunately big cartels shipping calculator sucks for international orders so if you purchase more than 2 items, you will only be billed the first $25 shipping cost at checkout and you will have to pay the extra shipping afterwards. We will email you and request the additional payment through PayPal before shipping. Really sorry about this complexity, BigCartels shipping calculator is terrible. *Canada shipping is a bit lower than other countries: $19 USD for up to 2 items, $30 USD for 3 items, $48 USD for 4 items.
USA SHIPPING COSTS : Shipping costs in the USA are pretty straight forward, shipping one vinyl is $4.5 USD, shipping one NES cart is $7 USD, shipping one tape is $3.5. Shipping multiple items together has some discounts.
Ebay FLIPPER Warning - Pretty please do not resell your copies on eBay. After the last run sold out in a few hours, we had flippers selling 8-bit Poly vinyls for $100+ on eBay and 8-Bit NES carts for $200+. Thats bullshit, nobody should have to pay that much for a release. Besides we are a volunteer led organization that sells products at cost (or at a loss), we don't work hard so other folks can make a quick buck fleecing other fans. We had planned to limit each purchase to 1 of each item, but we know that many people like to pool orders together to save on shipping (especially outside the USA where shipping gets really expensive) so we are allowing people to purchase multiple copies… but again please don't flip these items on eBay, not cool