Polygondwanaland by 8-bit Escapades on 8-track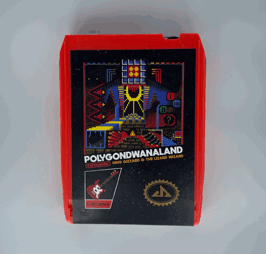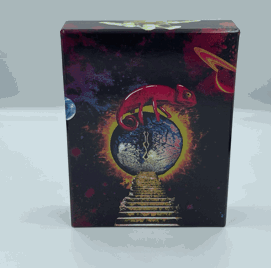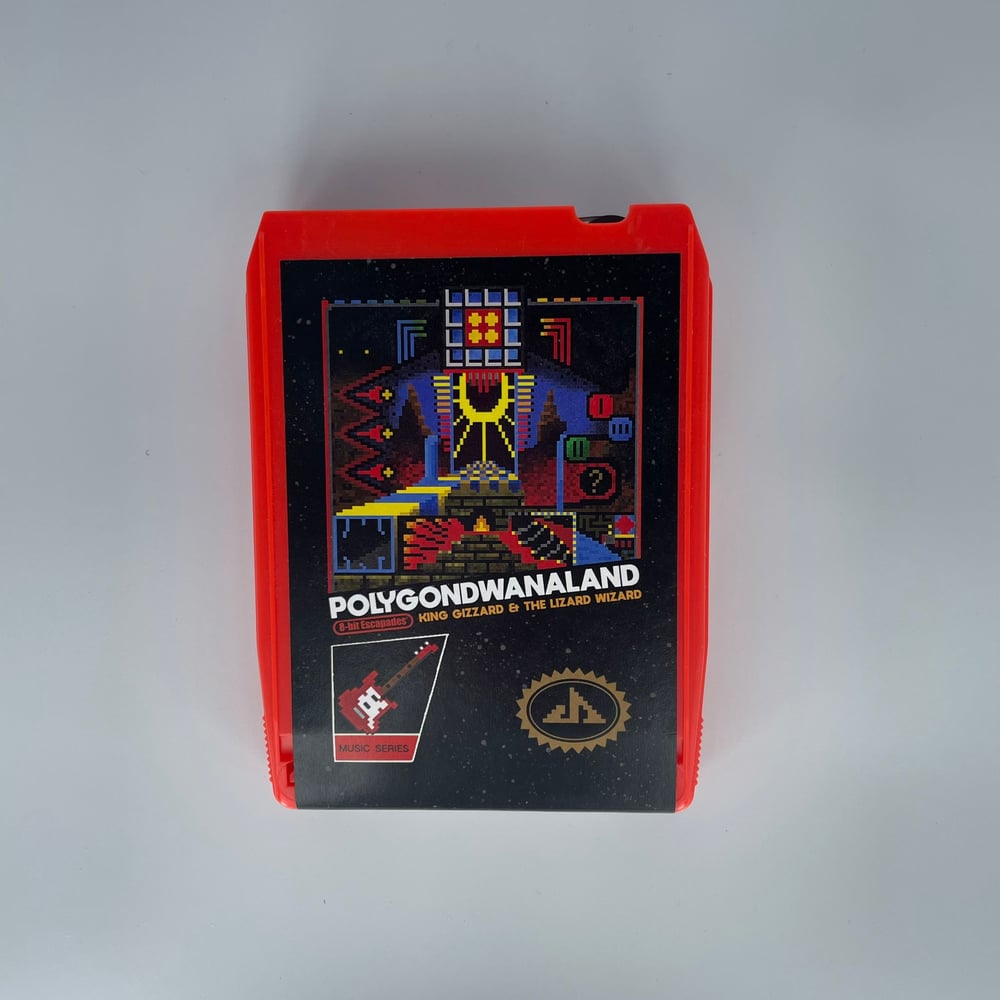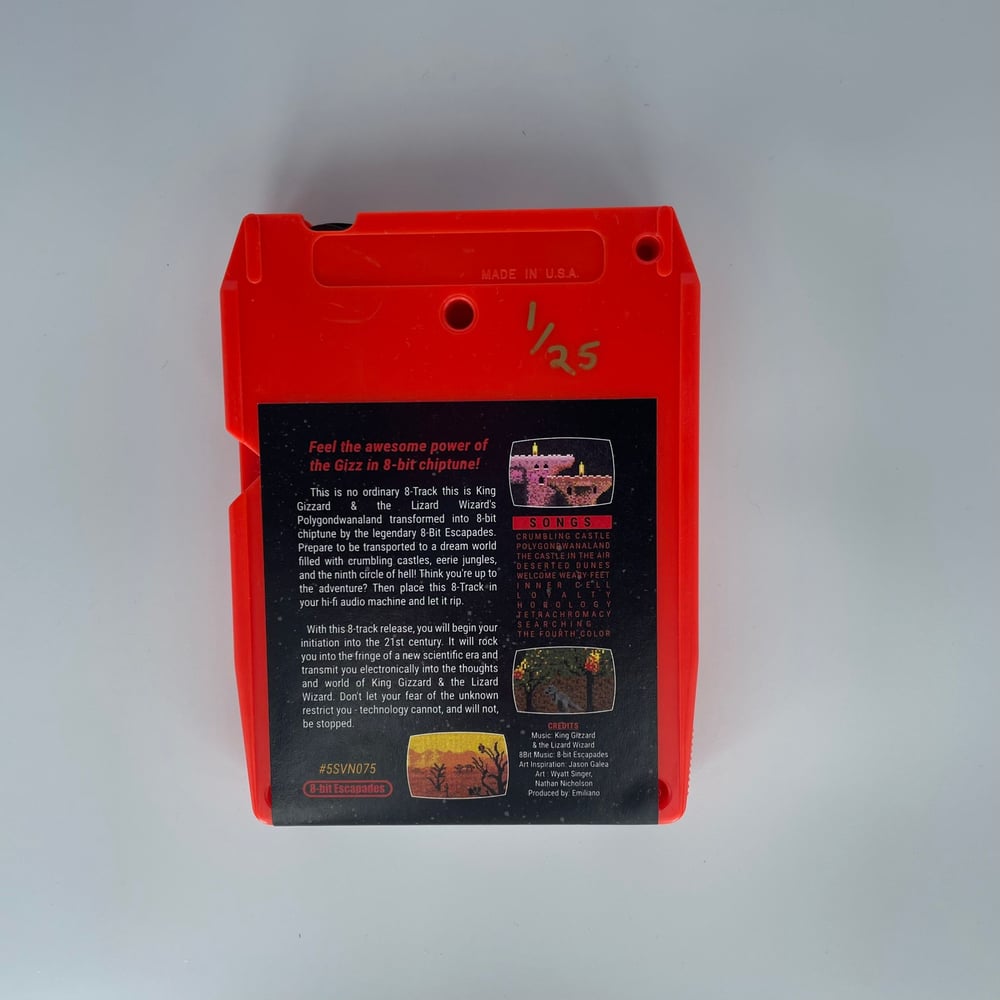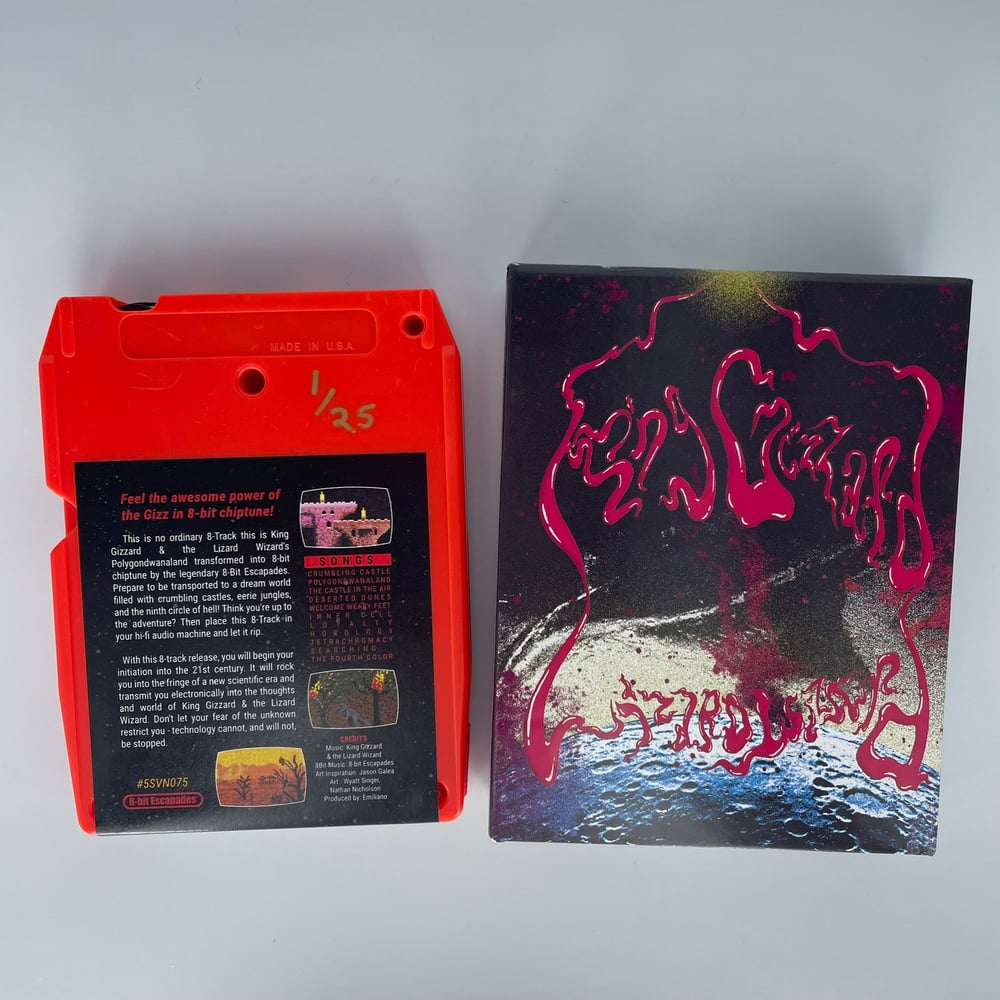 Update: sold out!
Discogs link:
https://www.discogs.com/release/21004801-King-Gizzard-And-The-Lizard-Wizard-Polygondwanaland-8-Bit
In November 2017, King Gizzard and the Lizard Wizard released an album titled Polygondwanaland. They released this album for free. As in FREE free. Anyone can own it. So the man the legend, 8-bit Escapades decided to release his own version with a new spin on it: an 8-bit chiptune version. We previously put it on 12" vinyl and NES cartridge, which instantly sold out. Here is a very limited version on 8-track cartridge.
Only 25 hand numbered 8-tracks were made with 15% going to the band. Only 11 going up for sale here! Comes with custom printed slipcase with artwork by the incredible Josh Davis, plus a sticker. Each one of these 8-tracks were reconditioned 1x1 by hand from old 8-track cartridges: cartridge was taken apart, soaked to remove the old label, tape cut to size, and then recorded at 1X speed on professional grade machines for optimal audio quality.
These are all priced to breakeven, we sell all of our releases at cost. $17.54 is the cost paid for the 8-track reconditioning + recording, $4.83 is the slipcase and sticker cost, and the rest is the 15% of the run going to the band.
USA Shipping: $5 Flat shipping for any amount of items in the US!
International shipping outside the USA: Below are the international shipping costs. Unfortunately big cartels shipping calculator sucks for international orders so if you purchase more than 4 items, you will only be billed the first $27-$30 shipping cost at checkout and you will have to pay the extra shipping afterwards. We will email you and request the additional payment through PayPal before shipping. Really sorry about this complexity, BigCartels shipping calculator is terrible. If you have any questions just email us at [email protected]
Most International Markets:
1 cassette tape: $18 USD (up to 8oz)
1-4 8-tracks: $27 USD (from 8oz to 2 lbs)
5-6 8-tracks: $42 USD (from 2 pounds to 3 lbs)
7-8 8-tracks: $ 56 USD (from 3 to 4 lbs)
Australia Shipping Costs:
1-4 8-tracks: $30 USD (from 8oz to 2 lbs)
5-6 8-tracks: $49 USD (from 2 pounds to 3 lbs)
7-8 8-tracks: $ 66 USD (from 3 to 4 lbs)