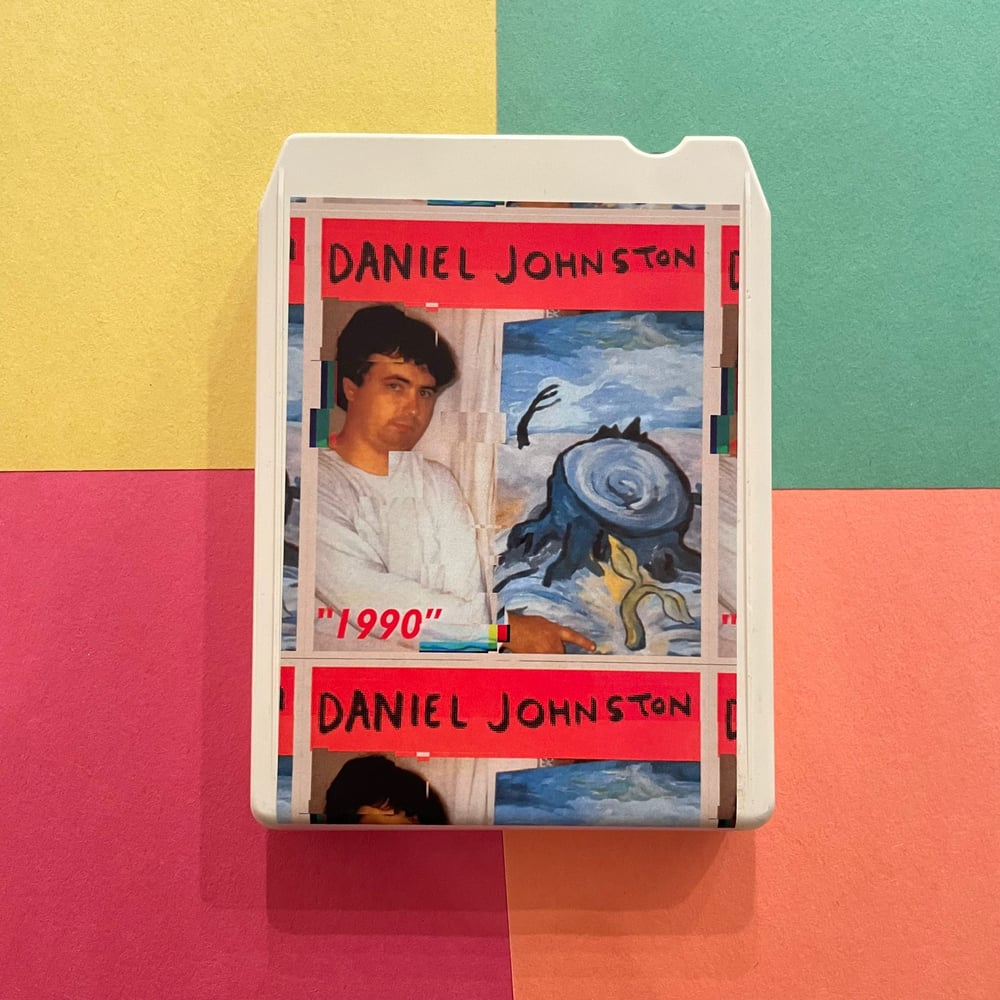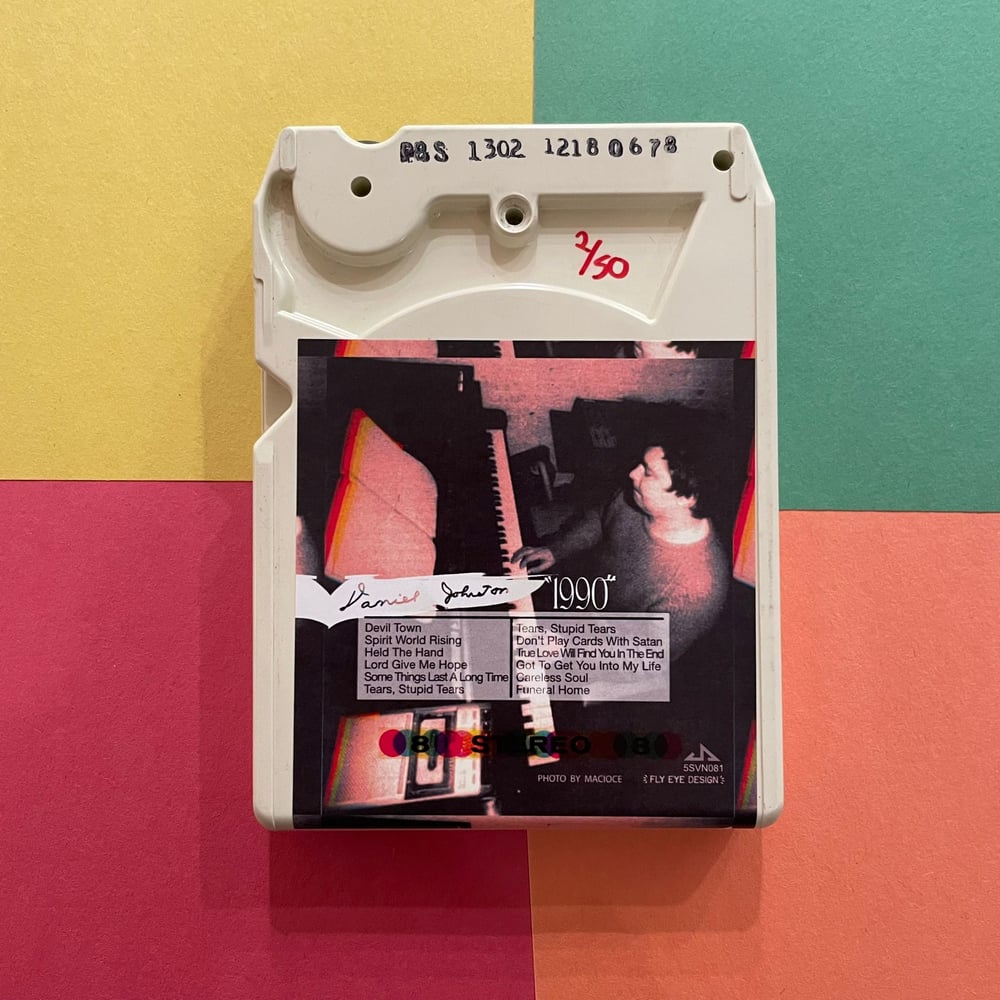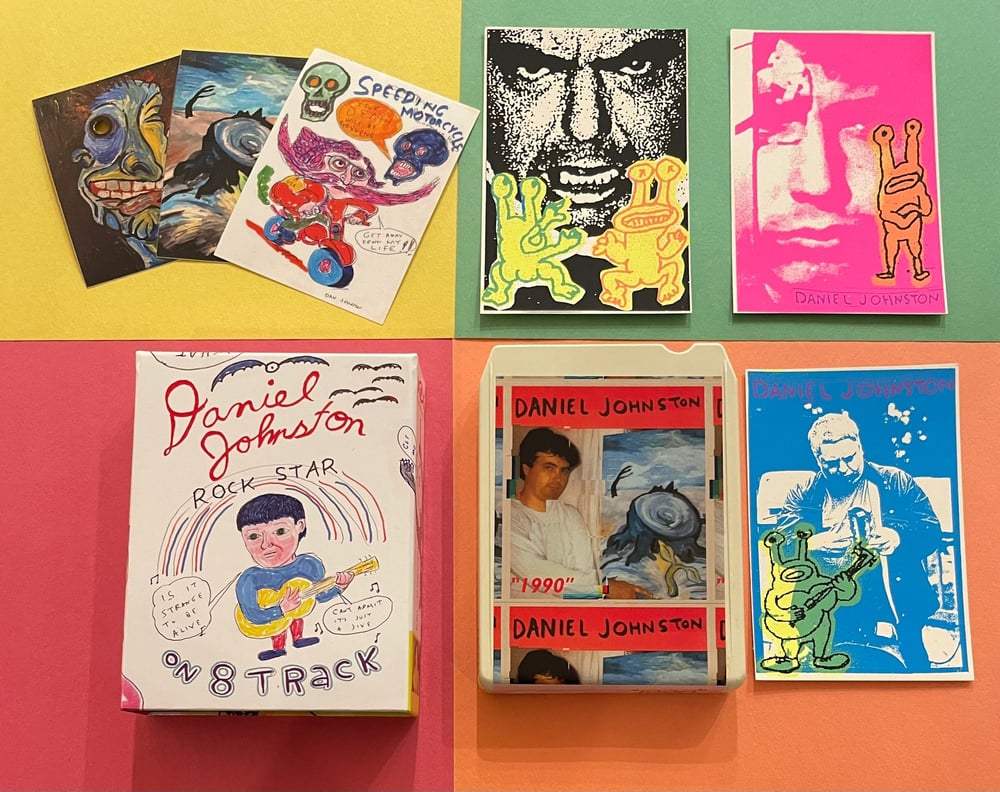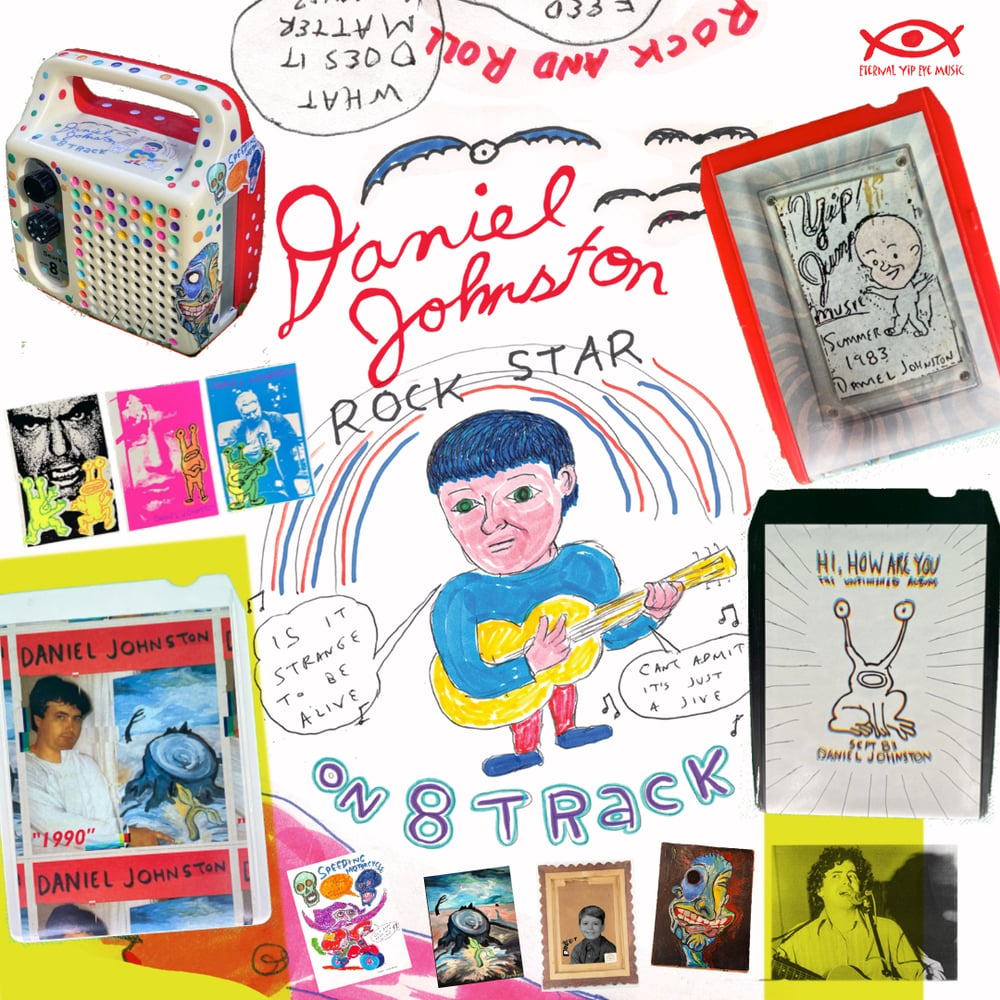 Update: Sold out!
Daniel Johnston - 1990 - limited to 50 hand numbered carts, only 10 available for sale here
All proceeds from this release will go to the Hi, How Are You Project, whose mission is to remove the stigma around mental health & to the Johnston family.
Hi, How Are You, Yip/Jump Music, & 1990 on 8-track stereo cartridges. Each album is limited to 50 hand-numbered units, which were reconditioned by hand from vintage 8-track cartridges in Arlington, Texas by Kates Track Shack. Each 8-track comes inside a deluxe slipcase printed by Stoughton Printing and includes 3 silkscreen prints by Jim Madison Print Destroyer and 3 double-sided stickers. Incredible designs by Don at Fly Eye In the Ointment.
The project is a collaboration between The Johnston family, The Hi How Are You Project (www.hihowareyou.org), & art collective 5Seven Records (www.podercrudo.com).
Shipping:
US: Unlimited items shipped for $5 in the US
International: Shipping costs are expensive, at $22 per item. We are sorry, we wish shipping was cheaper.