5Seven Surfboard - 6"10 Pintail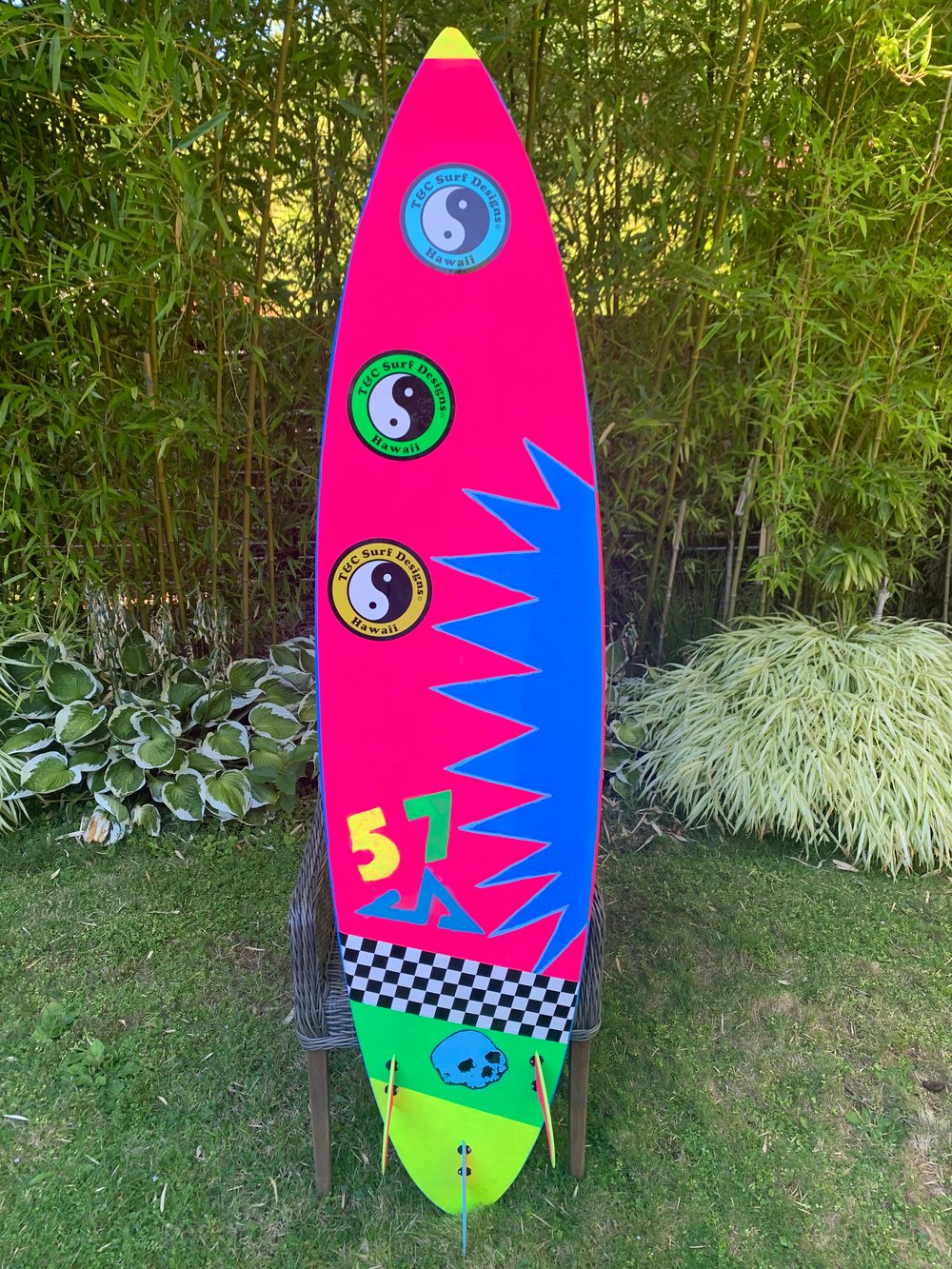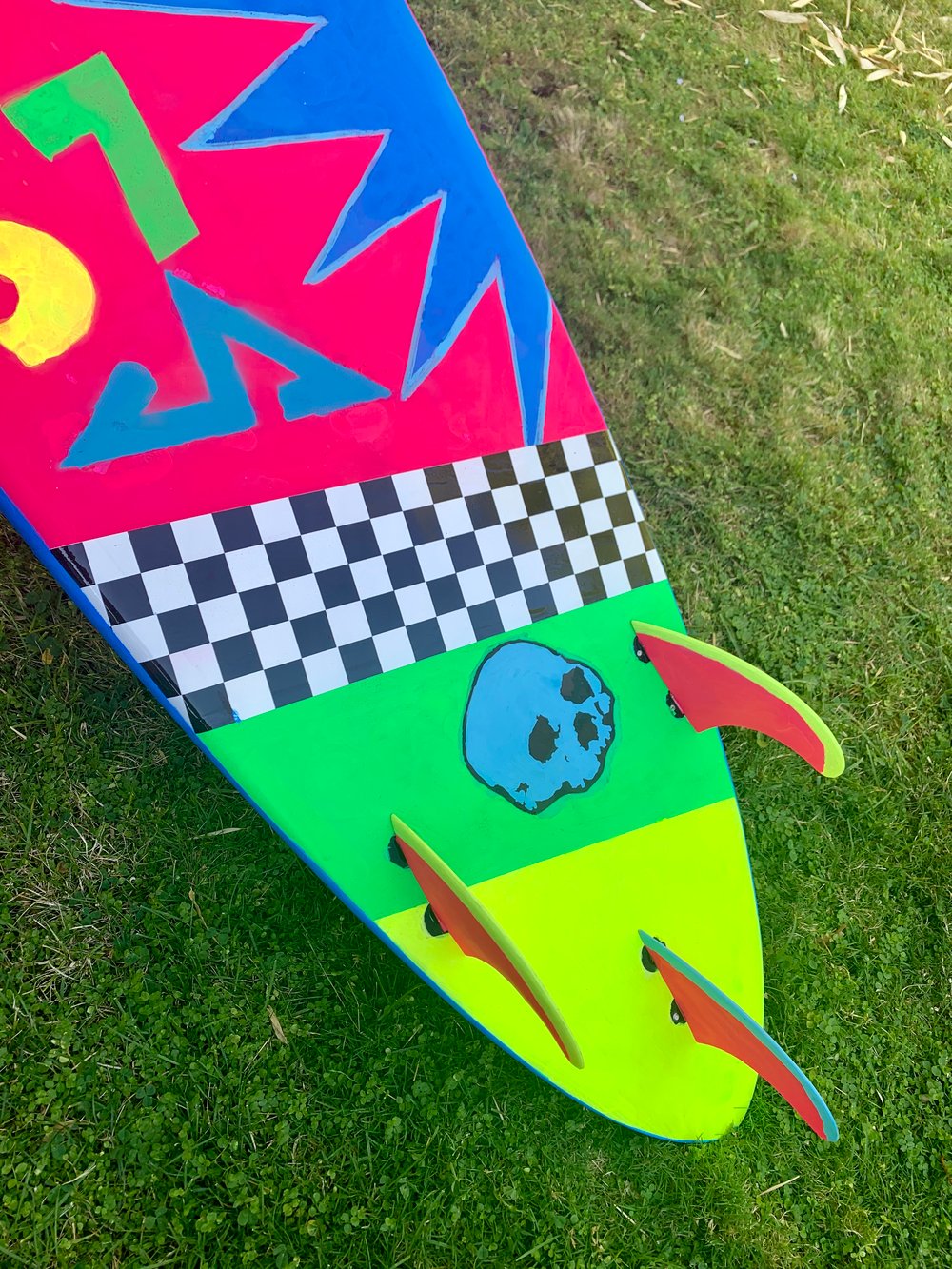 Alright so a while back we made some 5Seven skateboards that quickly sold out so we decided to followup with our summer obsession: SURFING. Presenting the official 5Seven surfboard, a 6"10 Pintail beauty that is ready to let rip on a sunny California wave. We only hand made 3 of these babies so get cracking. These were shaped and painted with a heavy inspiration from the 80s surfboard colors, design, and culture we love so much. The top of the board is neon pink.
This purchase includes the 3 FCS G-5 fins you can see in the picture. Bring your own leash. Purchase also includes a special test pressing from our vault and a digital download of our entire original album catalog (no reissues).
Only available for pickup in the San Diego, CA / Tijuana BC area, apologies but we wouldn't know how to ship these.